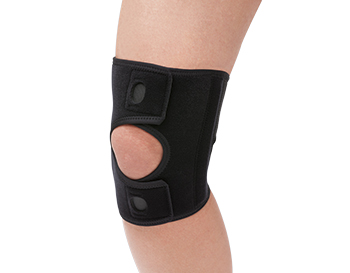 Braces & Supports
KNEE BRACE
FACILIAID KNEE
Principal use

Knee joint support

Product features

●Easy-to-wear brace for knee joint disorders such as mild osteoarthritis.
●Open-front design makes the brace easy to put on and take off.
●Hole in the front can be hooked to make the brace easier to fasten.
●Double raschel, light and breathable fabric, is used at the back of the brace
●Internal active resin stays improve fit.


Notes

* Choose a size based on thigh circumference. Measure the circumference of the thigh 10cm above the center of the kneecap.
Inquiry of this product or request for brochure
---
| Item number | Size | Thigh circumference * |
| --- | --- | --- |
| F302401 | S | 34 - 38 cm |
| F302402 | M | 38 - 44 cm |
| F302403 | L | 44 - 50 cm |
| F302404 | XL | 50 - 56 cm |