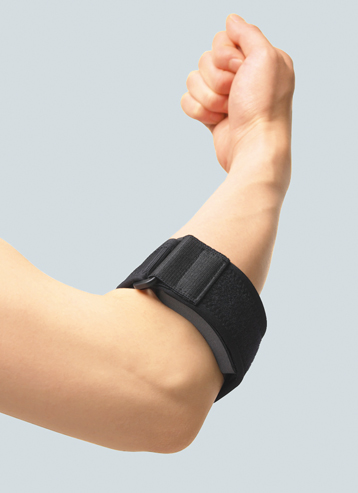 Braces & Supports
ELBOW BRACE
FACILIAID ELBOW
Principal use

Elbow support with moderate compression

Product features

●A semi-hard pad applies moderate compression on the enthesis.
●Easy to wear in one hand. Just put the arm through the ring-shaped body and fasten a Velcro tape.
●The end of the strap is thicker to prevent the strap from coming out of the buckle.
●Washable body allows the brace to be used repeatedly and hygienically.

Notes

* Measure the circumference of the forearm at its widest point in a relaxed state.
Inquiry of this product or request for brochure
---
| Item number | Size | Forearm circumference * | Qty. per box |
| --- | --- | --- | --- |
| 302601 | Free | 19 - 31 cm | 5 Bags (1 pc per bag) |